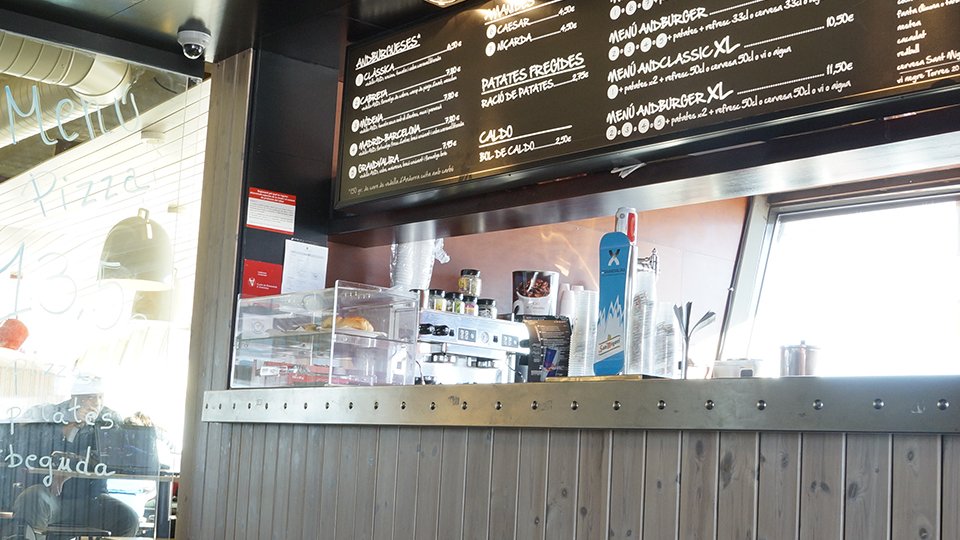 And Burger Zero Restaurant in Encamp
Its panoramic views and comfort make this Grandvalira restaurant a must-see. A cozy space where you can enjoy, the And Burger Zero Restaurant, which serves the best hamburgers made by 100% andorran.
Very accessible through Funicamp Gondola situated in the village of Encamp.

Restaurant: And Burger Zero
Sector: Encamp
Service: A la carte
Cuisine type: Seasonal cooking
Opening dates summer 2016: July 04 to September 13
Opening hours: From 10 a.m. to 5 p.m.
Reservations: (+376) 759 005