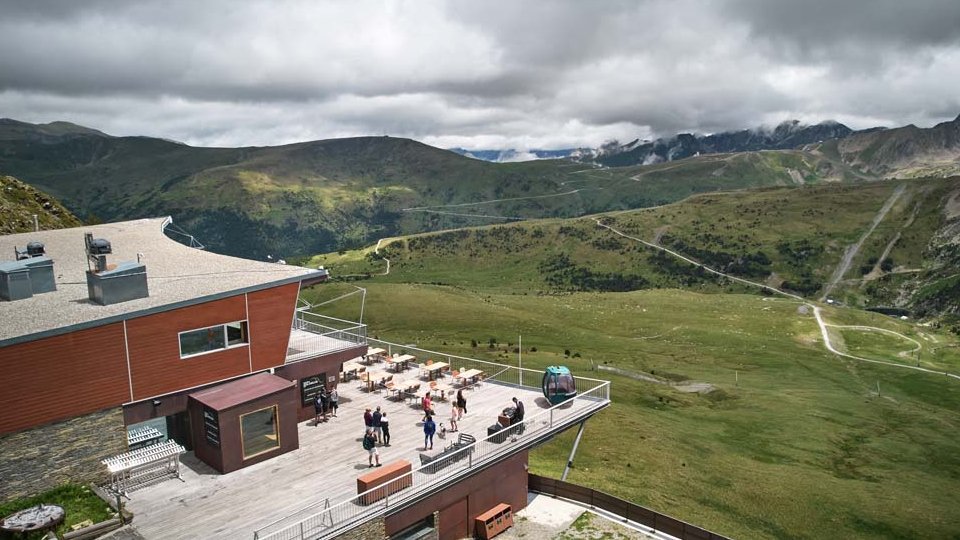 Cafeteria and Brasserie Solanelles in Encamp
Spectacular views of the mountain on the arrival of the Funicamp and take a pleasant gastronomic break.
Enjoy our à la carte brasserie with authentic Argentinean style. Additionally, we offer coffee service, delicious pastries, and tasty sandwiches to take away on your mountain adventures. Moreover, our large terrace, with an incredible view of the valley, will become a perfect place to take an excellent break during your summer stay in Andorra. Bon appétit!