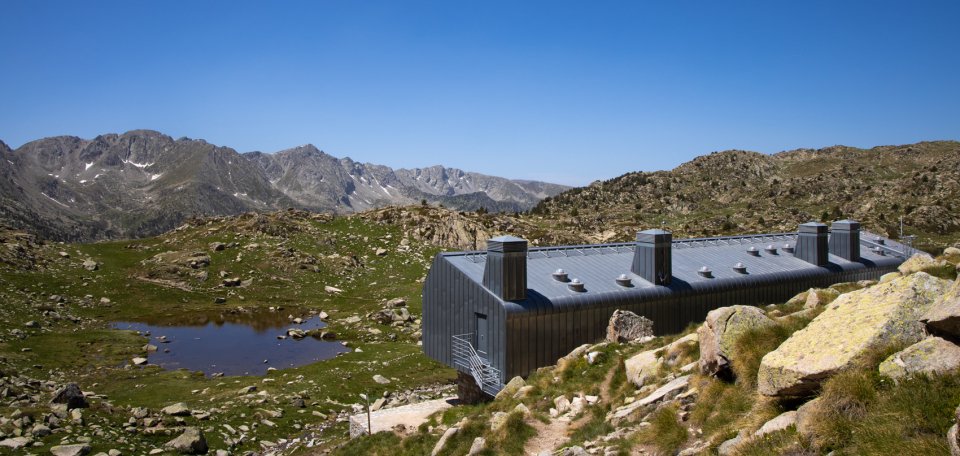 There are numerous cottages in Andorra that will allow you to enjoy a unique experience. But L'Illa Refuge is more than that thanks to its extraordinary location. It is located under the dam of Lake Illa at 2,488 meters high, in the parish of Encamp.
It has a privileged environment as it is located in the Madriu-Perafita-Claror Valley, declared a World Heritage Site by UNESCO in 2004.
Explore the Vall de Madriu
The Vall de Madriu is located in the southeast of Andorra and occupies 10% of the national territory. It includes several parishes: Andorra la Vella, Escaldes-Engordany, Encamp and Sant Julià de Lòria.
The characteristics of the area and the beautiful landscapes make it the perfect place for hiking and other outdoor activities. You can observe the flora and fauna of the country and even contemplate rare or endangered species.
It is interesting to visit this Unesco heritage in Andorra in any season of the year, you can practice summer activities such as climbing, hiking or fishing and winter activities such as rackets and mountain ski.
What you should know about the Refugio de L'Illa
It is not a regular hostel in Andorra, this refuge has been built in the old free hut of l'Illa and has 6 rooms with capacity for 8 people. All rooms are properly equipped with bunk beds, mattresses, showers, toilets, etc. Among its services and facilities, the shelter has a terrace, bar and offers restoration service.
What should I bring with me?
Good footwear for mountain walking and suitable clothing for the mountain.
Comfortable clothes for the night.
There's no need to bring comfortable shoes because we will give you Crocs for our clients.
Do I have to bring bed sheets?
You don't need to bring a sleeping bag since we have duvets in the refuge. Therefore, you must bring a sleeping bagsheet and a pillowcase.If not, we have some for sale in the refuge.
If I don't have cash, what can I do?
There's no problem, you can pay with your credit card.
When does the refuge close?
The mountain refugi will close next 31 October.
Additionally, it offers the following services:
Overnight 30.50€

Half Board (overnight + dinner + breakfast) 66.40€

Breakfast 10.20€

Picnic 12.30€

Dish of the day 12.30€
* 10% : Membership Federation and groups between 10 and 24 pax
* % Off : Under 12 years old, and groups of +25 pax.