29/06/2023 - 10:00
-
26/08/2023 - 17:00
New tournament Nine-hole league Club Grandvalira Golf Soldeu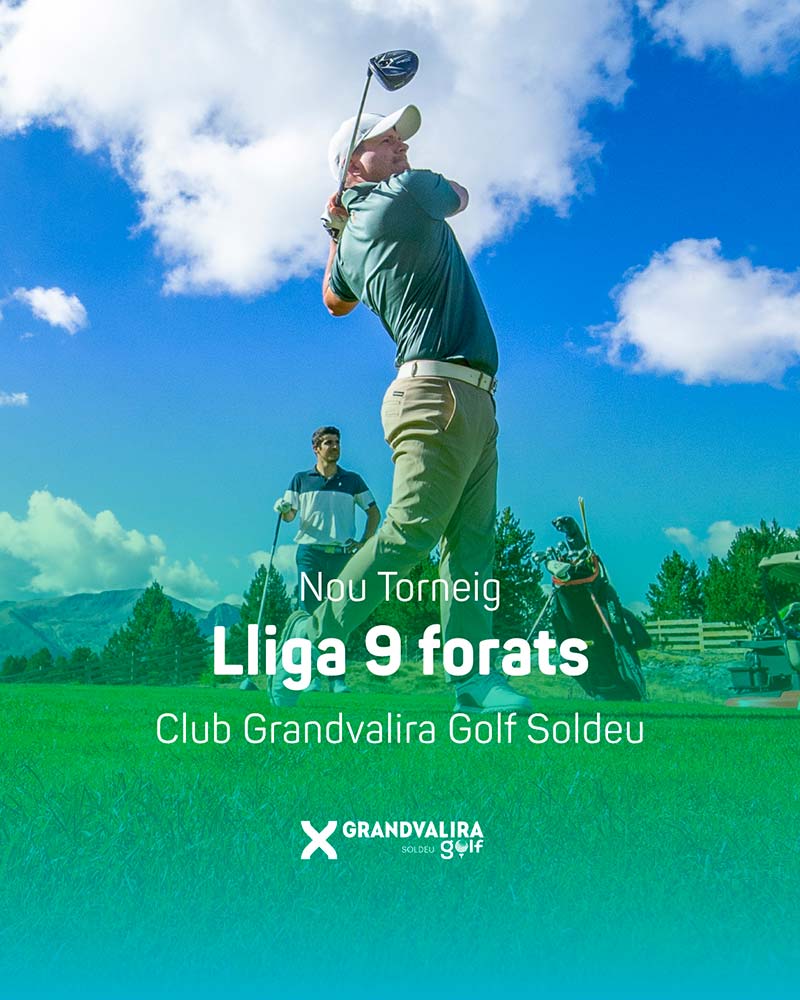 The competition is divided into three categories, in accordance with the Stableford system:
First category: Handicap up to 12.4.
Second category: Handicap from 12.5 to 22.4.
Third category: Handicap from 22.5.
The nine-hole league takes place on specific dates and you will need to play on at least three days in order to make it to the grand final.
Available dates:
29 June
8 July
29 July
3 August
12 August
17 August
26 August
Competitors must meet on the course at 3:00 pm.
To reserve your place for the selected date, please email casaclub@soldeu.ad
Conditions of participation
In order to qualify for the grand final, you must play on at least three days.
The grand final will take place on 9 September and there will be prizes for each category.
The green fee per day is €10 for members and €30 for non-members.
Players must have a golf licence