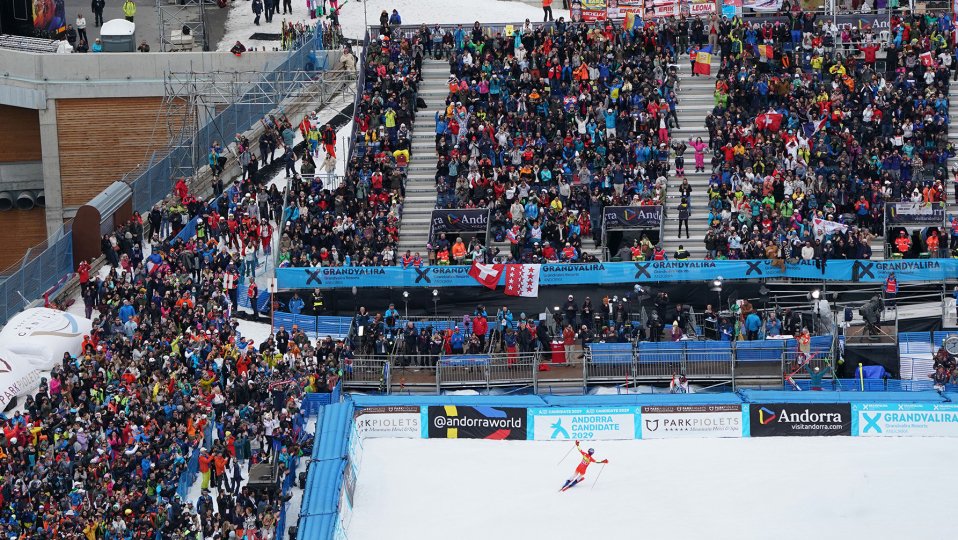 The FIS confirms Andorra's candidacy for the Alpine World Ski Championships 2029
The deadline to submit the candidatures to host the Alpine World Ski Championships 2029 was May 1st, an event that, with the Soldeu El Tarter sectors, Grandvalira Resorts is competing to host. Today, the International Ski Federation (FIS), after the first day of the FIS Technical Committee Meetings that are being held from today until Friday in Dubrovnik (Croatia), made the Andorran candidacy official, as well as those of Narvik (Norway) and Val Gardena (Italy).
This is the second time that Andorra has submitted a bid to host the World Championships, and it is also the second Norwegian bid, while it is the first ever time an Italian bid for Val Gardena has been submitted.
So, each organiser now has until the 1st of August 2023 to submit a detailed dossier with their candidacy's proposal. The proposal must follow a specific FIS questionnaire that asks for details of the organisational plan, including aspects such as sports management, location, facilities, legacy, employment opportunities, volunteers, sustainability and the environment, sporting integrity, accommodation, transport, security, commercial rights and marketing, broadcasting and media service operational capabilities, communication and promotion, ceremonies, the attention paid to the spectators, ski festival, legal aspects, organisational structure and financing.
Once this date has passed this summer and the questionnaire is received by the FIS, a formal meeting will be held with each candidacy's representatives.
In April 2024, both the questionnaires from each candidacy and the FIS reports will be made public, and these will be distributed to the various National Federations, the chairpersons of the technical committees and the FIS council.
Lastly, during the 55th International Ski Congress that will be held in Reykjavik (Iceland) in the spring of 2024 - scheduled for the 4th of June - each candidacy will deliver their final presentation to the FIS Council, who ultimately will be the ones that decide who the organisers of the World Championships 2029 will be.